3 tips to stop mice this fall!
There are so many fall traditions that New Englanders have come to expect in October. Vibrant foliage, pumpkin spice lattes, and cider donuts are just a few. But how about that other fall tradition that no one wants to talk about? The annual pilgrimage of mice coming inside your home to get warm!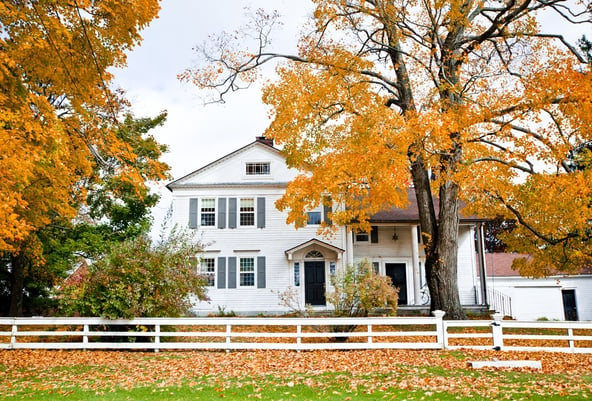 Sort of like humans, mice want to be warm when the mercury falls, especially at night. That leads them to search for tiny openings to squeeze their flexible bodies through and build nests inside basements and attics. Mice only need an opening about the size of a dime to gain access. So what can you do about it? Here are three tips to get your house ready for fall to stop mice from getting inside.
A thorough fall yard cleanup can actually be the first step toward preventing mice from getting inside. If the mulch beds closest to your foundation have been accumulating clutter such as decaying leaves and debris, remove it. Maintaining an 18-inch "weed free zone" around your foundation makes it easier to inspect for tiny openings, especially if you have a stone foundation. But it also provides less coverage and nesting material for mice in an area so close to your home.
A spring cleaning is the cliche that many people rely on for motivation to get the house in order after a long winter. But a fall cleaning, especially in your basement and attic, may go a long way toward preventing mice from finding nesting material. It also clears clutter from areas that are prone to mouse activity. Mice want to nest places where we, humans, are not. By eliminating sources of protection and areas they may easily hide, the vulnerabilities that need to be addressed will be more readily exposed.
Search for sources of light. By standing inside your basement, during the day with the lights off, you may be able to see outside light sneaking through small openings. Areas around your bulkhead and basement sill are two common places that may be vulnerable. If you see it, seal it!
There's a quote that's attributed to Benjamin Franklin that makes a lot of sense when it comes to proactive pest management in New England: "An ounce of prevention is worth a pound of cure."
Hopefully these three fall pest control tips from Burgess Pest Management help to keep you pest free this fall!