Do you know how to safely remove ticks in Needham?
Burgess Pest Management is the #1 choice for New England tick control. Check us out on CBS Boston, Phantom Gourmet, NBC Boston, and NECN 7 days a week-- and keep an eye on our social media and blog for regular updates, information, and tips!
May is Lyme Disease Awareness Month! The graphic below shows how to safely remove a tick from your skin without detaching the head, and what to look out for afterward.
For a free copy of our tick and mosquito season guidebook, click here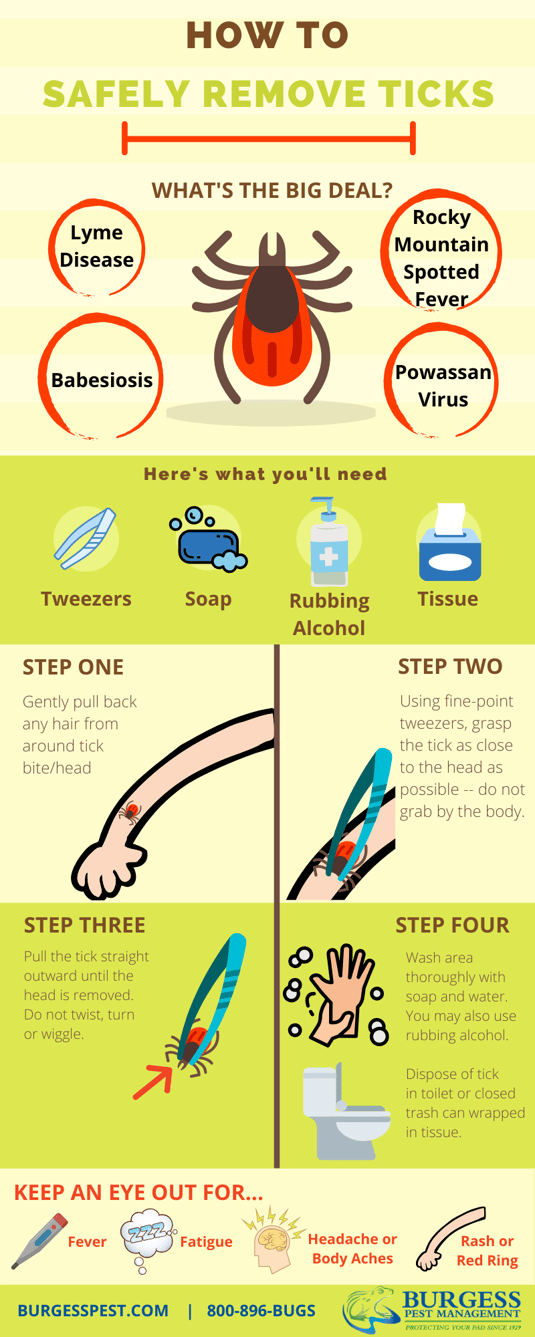 To request a free estimate for tick and mosquito control: