This tick season in New England could be one of the busiest we've seen.
With a mild winter behind us, a decent amount of precipitation this spring, and more and more people and pets spending time outdoors, ticks are having a field day (no pun intended-- maybe).
See the graphic below for tips on where to check yourself for ticks after enjoying nature, and head over here to learn more about our tick and mosquito control starting at just $49.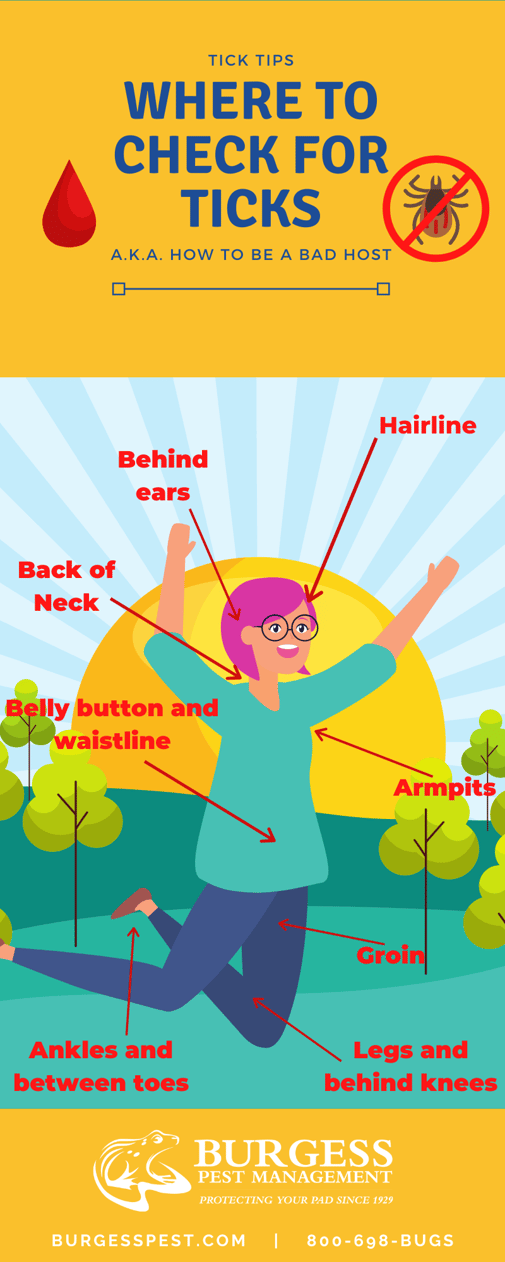 While you're at it, download a free copy of our 2020 Tick and Mosquito Guidebook: