In recent years, the do-it-yourself market has exploded in popularity, especially for homeowners.
DIY is no new phenomenon; people have been doing things for themselves since the dawn of humanity. While DIY home projects like small repairs, furniture restoration, and repurposing are great ways to destress, focus creative energy, and even save a few dollars, there are some undertakings that are best left to the professionals. If you're dealing with a rodent infestation, for example, the DIY approach is risky. Here's "Y" not to DIY rodent control in Massachusetts.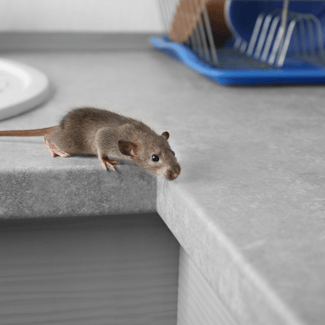 A simple internet search offers a multitude of do-it-yourself approaches to rodent control and prevention, but handling an infestation is almost never that simple. The self-treatment methods recommended online may seem to work in the beginning, but can fail for any number of reasons at any time, leaving you at square one. Next thing you know, you're back at the hardware store spending even more money to try a different tactic. In the end, after a few failed attempts, DIY rodent control can cost more than calling in the experts.
If saving your wallet isn't enough to help you resist the urge to Google, there are health risks to consider as well. Rodents can carry pathogens that are spread through droppings and bodily fluids. Handling or coming into contact with rodents or their droppings and urine puts people and even pets in danger of serious illness.
What's more, you may not know exactly how much of an infestation you're dealing with. Rodent populations tend to be much larger than the few you may see or hear. While you're self-treating with a few traps in the basement, several generations of rodents could be breeding within the walls. Because of the alarming reproduction rate of rats and mice, you could have a disaster on your hands in little time.
There's more to rodent control than simply elimination. Once they're out, you want to keep them out. Prevention and regular inspection are key in avoiding re-infestation. Only a professional is capable of determining how the rodents got in, how best to get them out, and what precautions should be taken to stop them from returning.
It's not that we don't want you to know how to eliminate rodents on your own, it's that there's too much information and far too many nuances to share in a simple website article. Call Burgess Pest for a free rodent control estimate. Our experts will conduct a thorough inspection of your home, determine exactly what's going on, and provide a plan for total rodent control. Don't waste your time or money on doing it yourself—let us do it for you.