Gypsy moth caterpillar damage in Massachusetts was even worse than initially feared this year. That's according to a report published in this week's Boston Globe, which says that nearly one third of the forest canopy was damaged by the outbreak. Gypsy moth caterpillars in Massachusetts are non-native pests. This year's damage equates to about one million acres of forest.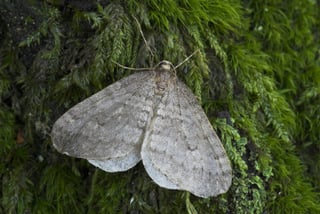 The damage to tree canopy resulting from a gypsy moth outbreak can result in severely compromising the overall health of the tree, eventually leading to death. Parts of Massachusetts have seen worse gypsy moth outbreaks than others; the south shore and Cape Cod being two of the hardest hit areas.
Treatment options do exist to help reduce this threat. The past year was one of the busiest ever for tree sprays performed by Burgess Pest Management, especially on the south shore. One of the keys for successful gypsy moth treatments in Massachusetts is the timing. Although there's a fairly wide window thats acceptable for a treatment to occur, the best results typically occur before the leaves have been significantly damaged in the growing season.
To find out more about treatment options, click the tab blow.