When you think of summer pest problems, you probably think of mosquitoes, ticks, bees, ants, and flies. While many pests can be seasonal, many are also year-round opportunists, even if you do not see them often during certain times. Did you know that mice in Massachusetts can invade your space even in summer months?
Most people associate a mouse infestation with cooler weather; the fact is, mice will look for food, water, and shelter anywhere, anytime of year. The infographic below offers tips for summer mouse control and prevention. While you're at it, learn more about our treatments and check out our latest commercial airing on CBS, NBC, and NECN!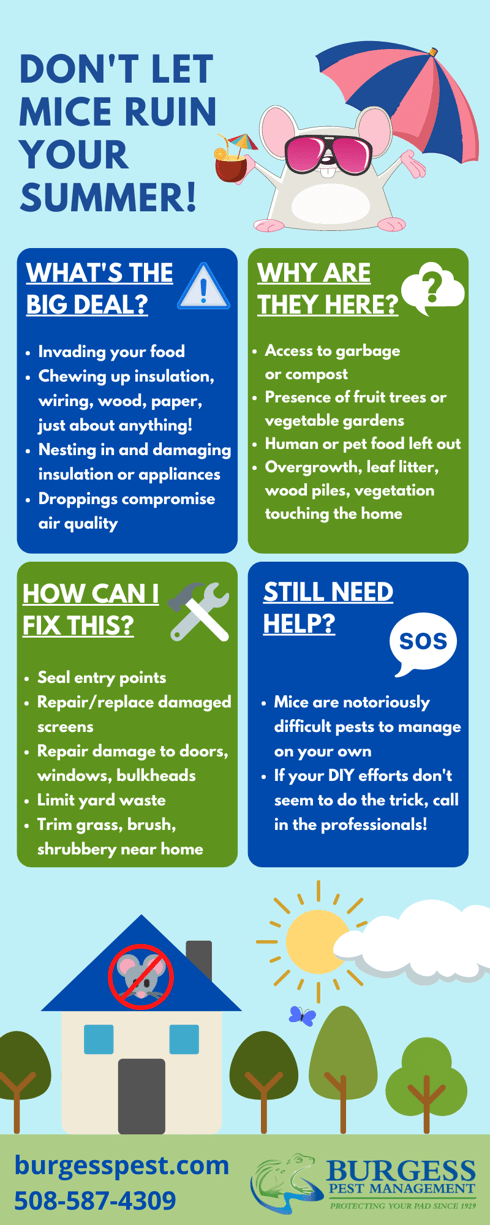 The team at Burgess Pest Management has nearly a century of experience eliminating and controlling mouse infestations all year long. Call or email us today for a free estimate: We offer plans starting at just $39 per month so you can enjoy your summer-- and let us do the work.