The dramatic winter chill and blizzard conditions that have engulfed New England has affected pest management in many ways; not all of them expected. This past weekend, we used some of our Massachusetts bed bug control equipment to fend off the winter cold by keeping pipes from freezing after a public building lost its power.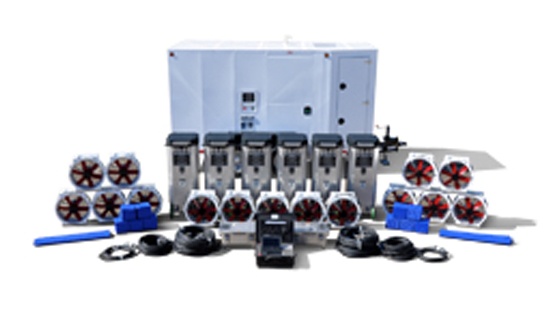 At Burgess Pest Management, we're one of the few companies in the region to use thermal remediation equipment to eliminate bed bugs in New England. These large generators produce high heat, which eliminates all stages of the bed bug life cycle, when it reaches approximately 120 degrees Fahrenheit.
This past weekend, we fired up our generators, but this time it wasn't to solve a bed bug problem. A large housing complex lost its power, which sent the building, and its residents, into a dangerous chill. The Burgess Team used our thermal equipment to produce enough heat to keep the pipes from freezing; a prospect that could have been disastrous.
The winter of 2018 has already presented challenges for fighting pests, due to the extreme cold. Let's keep our fingers crossed that a warm up is on the way!