We all want to show a little love this Valentine's Day, but there's a certain kind of affection that truly does bite: bed bugs in Massachusetts.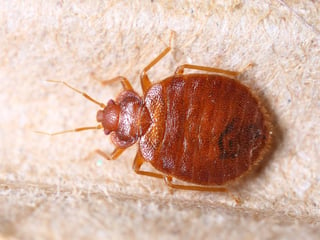 So if you're looking to get away this Valentine's Day weekend and may be checking into a hotel, here are a few things to look out for.
Before you even enter your room, ask the receptionist if there has ever been a confirmed bed bug sighting inside your room. If the receptionist doesn't know, the manager surely will.
Get your luggage off the floor, but do not rest it on furniture. Use the luggage rack, which is usually held in the closet. This reduces your risk of transporting bed bugs back home with you.
Inspect the obvious hiding spots. Look at the mattress seems, behind the headboard, and on the frame itself. If you see something suspicious, say it! The hotel staff should have a pest management professional readily available to confirm bed bug sightings as part of their Massachusetts hotel pest control plan.
If you have additional questions, show us a little love, and we'll help you out. Burgess Pest Management is the Massachusetts bed bug control leader.