Holy roly-poly, has it been a wild few months! Your friends at Burgess Pest hope you are all staying safe and well as our region of the country begins to reopen. We know you missed your favorite pest management blog, and for that your faithful blogger deeply apologizes.
Our pest professionals and office staff have been diligently working throughout quarantine to keep you pest-free, because quite frankly, pests didn't get the memo about the novel coronavirus. Stinging insects definitely kept up with business as usual, and our phones are now buzzing away with calls about bees.
Because so many of us are still sticking to our yards, and we all know bee stings are just the worst, here are some tips for preventing stinging insect activity on your property.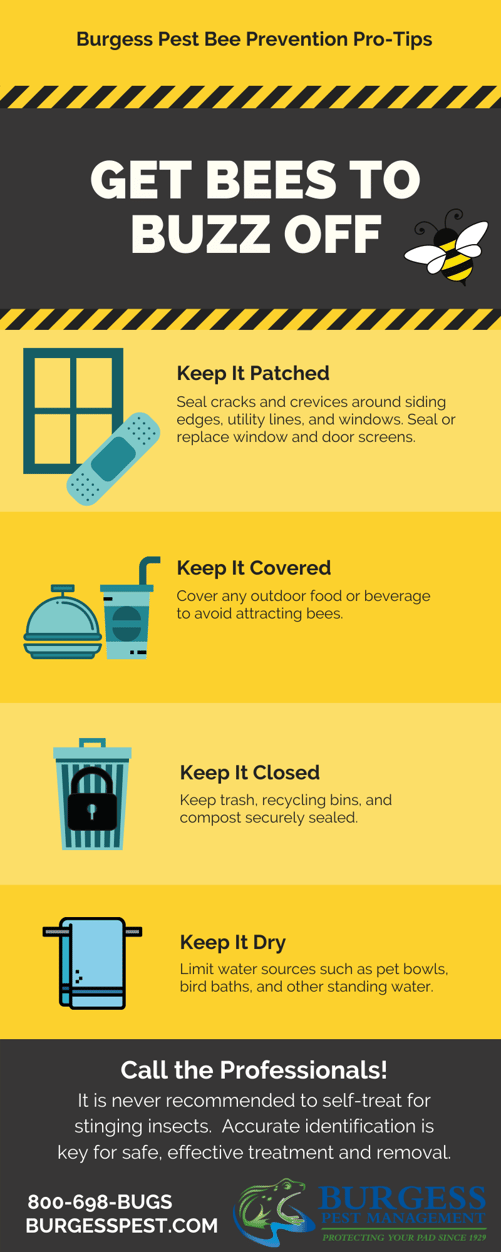 If you find a nest, don't try to remove it yourself. That's a job best left to the experts at Burgess Pest-call us right away for an estimate.