Many of us are planning our 4th of July activities, and the holiday weekend is expected to come with a heat wave. Heat, humidity, more time spent outdoors, and food and drink abound make perfect conditions for a number of pests to invite themselves to your event, but the Burgess Pest team has you covered: We're serving up tips for keeping your barbecue bug-free.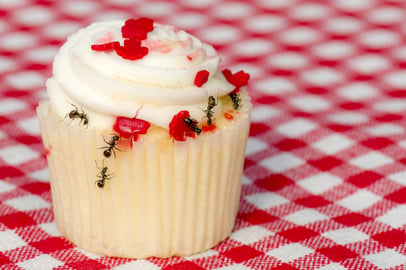 Keep things clean. No one expects a cookout to be squeaky clean, but occasionally taking on light tasks such as wiping down serving, eating and cooking areas and disposing of trash can help to keep nosy ants and bees away.
Steer clear of flowering plants. If possible, avoid serving or eating food near flowering plants. Ants and stinging insects are often attracted to these areas.
Refresh or reduce water sources. Reduce standing water by emptying gardening tools, wheelbarrows, tire swings, and other receptacles. Water in pet dishes, wading pools, bird baths and other areas should be changed regularly.
Cover it up. Ensure that garbage cans and recycling bins close properly. Keep food and beverages covered when possible.
Tidy the yard. Minimize leaf litter and yard debris to reduce harborage areas for ticks, mosquitoes, rodents and other pests.
Let the sun in. Keep shrubbery and trees trimmed to allow natural light - most pests prefer shady areas.
Protect yourself. To reduce risk of bee stings, avoid bright colored and loose-fitting clothing. Use EPA-approved tick and mosquito repellent.
With a little planning, you can declare independence from common picnic pests this holiday. For added reassurance, call the experts at Burgess Pest - from annoying ants to whining mosquitoes, buzzing bees and more, we're here to Protect Your Pad (and you won't even have to feed us).
Click below to request a free estimate, and click here to download our free Summer Pest Guide for even more tips and information.