Pantry pests can plague anyone-- learn how to prevent them partying in your kitchen.
Old Mother Hubbard went to the cupboard and found it was full of meal moths—wait, no. That's not right. Know what else isn't right? Finding insects in your stored food. There's nothing quite like the feeling of inspecting your pantry and having to toss hundreds of dollars' worth of groceries. It changes a person. Here's what you can do to prevent common pantry pests in Massachusetts.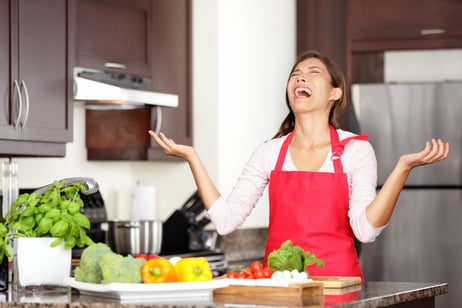 Pests that are likely to invade your pantry include moths, grain beetles, weevils, drugstore beetles, and flour beetles, among others. These pests thrive on items we all typically keep on hand: pet food, flour, sugar, cereals, grains, spices, dried fruit, pasta, even chocolate and some types of medications. Many of these staples are things we may not use every day, so often the first signs of a problem go unnoticed.
If you've missed the prevention bus and are already suffering an infestation, it's time to roll up your sleeves. Discard any affected foods and deep-clean your cupboards, shelves, kitchen floors, drawers, and other storage areas. Once you've done that, you'll never want to go through it again, so here's what you can do to prevent another problem.
Clear the pantry. Once a month is a good rule of thumb. While removing items, inspect them for signs of pest activity such as damaged packaging or silky strings on the outside of packages. Open all items to check for insects and discard any expired food. Make sure to clean the inside of the pantry and cupboards to eliminate food debris or spills.
Inspect your groceries. Pantry pests can frequently enter your home straight from the manufacturing plant or grocery store. Check all food for signs of damaged packaging before purchasing, and check it again before you store it at home—which leads me to the next point:
Seal your stored goods. Open packages to inspect the food itself for any signs of pests, then move your items to airtight plastic or glass containers. Unfortunately, the packaging that some foods are sold in don't stand the test of time and can wear down or tear, leaving plenty of opportunity for pests to invade.
If you find you're battling an army of pantry pests that just won't quit, call Burgess Pest for a free inspection: Because pantry pests are simply an unnecessary weevil. (Sorry.)