With Labor Day right around the corner, many of us are planning our usual cookout—even if the guest list is significantly smaller than usual.
An outdoor Labor Day celebration typically represents summer coming to a close, but this year, it also signifies the world beginning to reopen. Unfortunately, there are some pests that tend to think they are always invited to an outdoor event, however small. Here's how to keep some common pests from crashing your BBQ.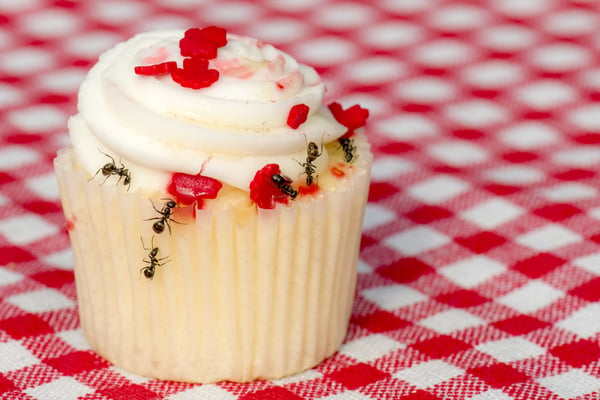 Keep things tidy(ish). Cookouts can be messy, and isn't that half the fun? No one wants to spend the whole event militantly cleaning-- but take on simple, low-maintenance tasks such as wiping down serving, eating, and cooking areas; disposing of empty beverage containers and used plates and utensils; and making sure garbage containers are properly sealed. These measures will minimize the tantalizing aroma of food and beverage for ants, bees, and mosquitoes.
Steer clear of flowering plants. The aesthetics might be nice, but hosting your cookout too close can catch the attention of stinging insects. Bees are probably already active in this area, so adding food and sweet-smelling drinks nearby is a surefire way to risk being stung.
Fresh water. Not just for drinking - mosquitoes breed in stagnant water. Change out water in pet dishes, bird baths, kiddie pools, etc. to prevent mosquitoes making themselves at home.
Keep things under wraps. Ensure that garbage containers seal tightly, and when possible, keep food covered.
A Neat Yard. Trim grass and shrubbery and minimize leaf litter or yard debris. These harborage areas provide ideal conditions for ticks and mosquitoes.
The most effective way to stop pests in their tracks is a Pad Protection Plan with Burgess Pest Management. With regular quarterly services and covered service calls for up to 30 pests, you can rest assured that your gatherings will be invitation-only. Call us today for a free estimate, and have a safe and fun Labor Day!