If you've ever experienced a rodent problem in your home, chances are you'd rather not go through it again. Mice and rats are notoriously difficult to eliminate and can quickly become a homeowner's worst nightmare, so when temperatures start to drop, it's time for rodent-proofing. Here are some tips for letting these persistent pests know they are not welcome to cozy up in your Massachusetts home this fall.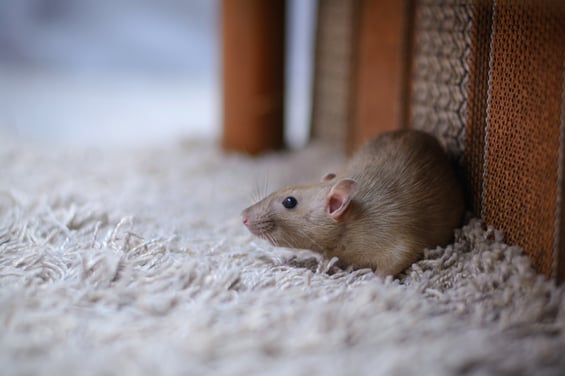 Eliminate Food and Water Sources
Store food in airtight containers, including pet food.
Keep pet dishes off the floor when possible.
Regularly wipe down counters and inside cabinets; vacuum or sweep food prep and dining areas.
Take trash out regularly and make sure receptacles are sealed.
Take Away Their Shelter
Keep clutter to a minimum indoors and out; when possible, storage items and boxes should be kept on shelves or otherwise off the floor.
Store firewood away from the home and elevated from the ground if possible.
Keep plants trimmed and mulch beds free of debris; make sure tree branches do not touch your home.
Deny Access
Seal cracks and crevices in foundation and openings around pipes and utility chases – Mice need an opening only the size of a dime to gain access.
Ensure doors and windows close tightly and screens are intact.
Sometimes, even the most diligent of DIY-ers have trouble keeping rodents away; that's when it's time to call the professionals. The expert team at Burgess Pest Management comes armed with nearly a century of experience and the latest technology to keep mice and rats at bay - From Pad Protection Plans to Home Sealer & Sanitizer and insulation cleanouts with TAP® Pest Control Insulation, we've got a plan to keep you rodent-free this fall.
For even more tips and information, download a free copy of our 2021 Fall Pest Guide!