We're at the end of Tick Awareness Week, and we've covered quite a bit: We've talked about questions to ask a tick control company, listed the top 10 tick control tips, and reviewed the health hazards related to tick bites. You know a lot about tick prevention, but should you find yourself playing host despite your best efforts, it's important to know how to safely remove a tick. To close out the week, here's a step-by-step guide to safe tick removal: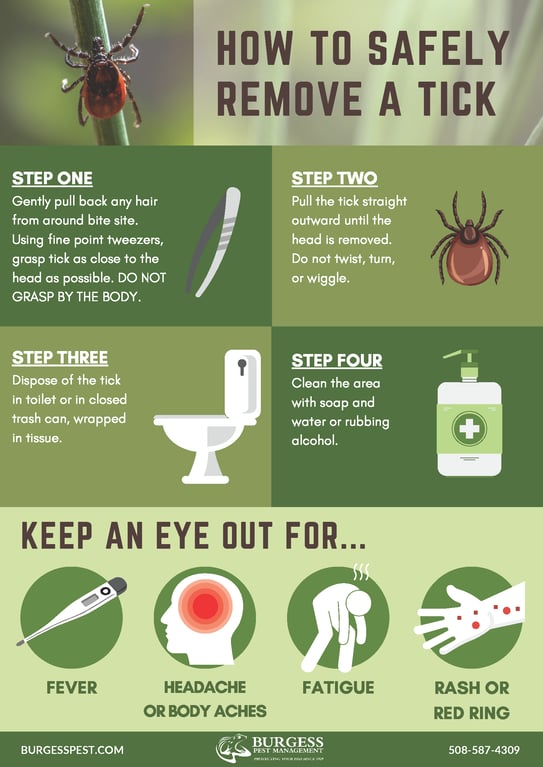 For even more helpful information about tick control and how to protect yourself, download our free Tick & Mosquito Season Survival Guide.
Find out why Burgess Pest is New England's #1 choice for tick and mosquito control - request a free estimate today!