Dreading the thought of spring cleaning? Think of it as two birds, one stone. Tackle dirt and pest prevention at the same time.
Most of us look forward to spring cleaning with a healthy combination of dread and enthusiasm. At first it seems like so. Much. Work. But once you get going, and once you finish, it's the most rewarding thing you've done all year. Spotless, organized house, open windows, fresh air… sigh… You're a (possibly self-promoted) domestic god/goddess, no question. Want to go the extra mile? Use your spring cleaning time to protect your home from pest pressure. Here are a few things to pay attention to while going about your usual spring ritual: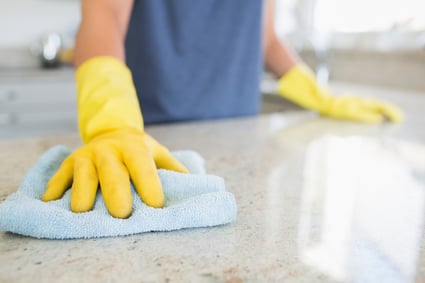 Of course, none of these tips are failsafe tactics. You may still need professional help, especially for challenging infestations. The good news is, Burgess Pest is here to help keep your fresh-and-clean home pest-free for the long haul, all year round. Give us a call for a free estimate; our techs will spring into action!