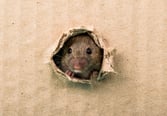 In a world where the majority of us carry a smartphone, and therefore instant access to the internet whenever we want it, it can be easy to feel like we can become experts on any subject with the touch of a button. A simple Google search will yield thousands of results for do-it-yourself projects, from crafts and cooking to home improvement and even DIY pest control.
Even if you're a seasoned do-it-yourselfer, pest control is generally not a DIY project you should take on - especially if you have a mouse or rat problem. While there are many prevention methods you can do without the help of a professional, there's good reason to call in the experts to eliminate a rodent problem.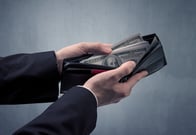 Cost. This is often the driving factor behind homeowners seeking DIY solutions - unexpected expenses are stressful, and the idea of hiring a professional for many household projects has us seeing dollar signs flying out the window, but before you go high-tailing it to the hardware store for mouse traps, there are some things to consider.
First, rodents are smart and extremely persistent. Second, they breed rapidly and prefer hidden areas of your home, so there may be a much bigger problem than you are aware of. Because of these factors, some over-the-counter rodent control methods may seem to work in the beginning, but they can fail at any time for just about any reason. Before you know it, you're back at square one, paying for yet another bait or device, which adds up quickly.
In addition, rodents can do some serious damage to your home, from chewed wires and pipes to contaminated insulation - so while you're buying out your local hardware store of rodent control devices for months at a time, mice or rats are wreaking more and more havoc on your house. The bottom line? In the long run, DIY rodent control can cost more than hiring a pro.

Health & Safety. If easing the financial burden isn't enough reason to turn this project over to the experts, there are also serious health risks that come with self-treating a rodent problem. Mice and rats carry pathogens that can be spread to humans through their droppings and bodily fluids. Rodent bites, improper handling of dead rodents, contact with their waste or contaminated food or surfaces, and contaminated air put you, and others in your home, at risk.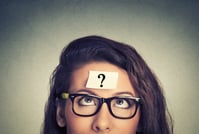 Guess Work. Thanks to aforementioned rapid reproduction rates, a rodent problem is often worse than it appears. A random live sighting in the kitchen, a small nest found in the garage, or a few droppings here and there may not seem too alarming at first, but they are often just the tip of the iceberg. Without knowing the extent of the infestation, or where the rodents are hiding, there is little chance of successfully eliminating the problem. While you are hard at work setting traps in the garage and basement, several generations of mice could be cozying up in your attic insulation.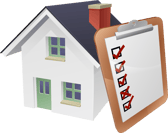 Prevention is Key. Even if your DIY efforts are successful (or seem to be), there's more work to be done. Getting rodents out of your home is step one, but you must address the root of the problem, such as small entry points around your foundation or utility lines, to stop them from getting back in. A seasoned rodent control expert will be able to determine how they got in, how to get them out, and what measures are needed to keep them out.
---
Rodents are one of the most frustrating household pests to eliminate, so don't waste your money, time, or effort on DIY solutions - the experts at Burgess Pest are here to keep your home rodent-free all year long. Best of all, an estimate is always free!